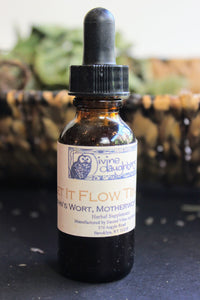 Works quickly and efficiently to ease physical pain and promote sleep.
Designed for the general aches and pains of late pregnancy. St John's Wort offers analgesic relief, whilst Skullcap and Motherwort soothe nervous tension associated with discomfort.

Ingredients: Skullcap, St. John's Wort and Motherwort Herbs extracted in 45-55% grape alcohol per volume
*While all our pregnancy, postpartum formulas contain grape alcohol — which is used to extract the herbal constituents and preserve the medicines— our finished products have as much alcohol as a ripe banana per serving.