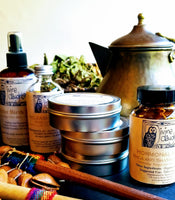 Divine Daughter Herbal
Is a collaboration of master herbalist, Karen Rose, and birth doulas. We use a range of carefully formulated herbal products to encourage simple self-care during pregnancy and beyond.
As daughters of the divine we are all connected, and believe the health of our bodies are integral to social justice; the health of our community.