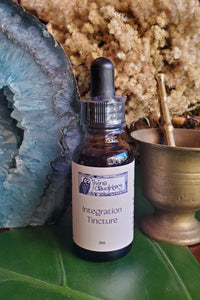 This tincture helps the body to heal by moving blood and regenerating the skin. Perfect for healing after a cesarean section. 
Ingredients: Yarrow and Calendula Flowers extracted in 45-55% grape alcohol per volume
*While all our pregnancy, postpartum formulas contain grape alcohol — which is used to extract the herbal constituents and preserve the medicines— our finished products have as much alcohol as a ripe banana per serving.